When using your pay per head software solution, you may notice the option of adding horse racing to your sportsbook. Most bookies easily overlook this feature and focus on sportsbooks, and maybe the casino on the side. But given that horse racing is popular around the world, it can give you additional profit to offer wages in tournaments such as the Juddmonte International.
Here are some horse racing betting tutorials in case you are new to this. But for those familiar, I'll be updating you on the Juddmonte International. Over 20,000 spectators watched the event in person, with countless more watching online. And in York's four-day Ebor Festival, Mishriff wins by a large margin.
Juddmonte International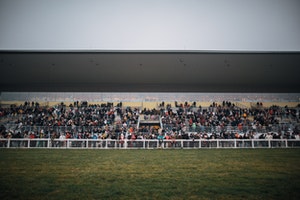 Mishriff is ridden by David Egan, and, beforehand, was already a favorite in horse betting software and retail tracks. Alenquer wins second, while Love wins the third place. The four year old horse is owned by Prince Faisal, and is an award-winning horse. Mishriff has awards from Group One races across Dubai, France, and Saudi Arabia. It is also interesting to see how Mishriff has achieved so much in this race.
Mishriff sets the record as the fastest-running of a one and a quarter mile race, with Mishriff winning by six lentghs. Mishriff may be seen again, possibly at the Breeder's Cup this coming November. Of course, this is not final. But to those into horse racing, many will be keeping an eye out for Mishriff and any future races.
Get the Best Horse Racing Software at Price Per Player Today!