UEFA, Europe's governing body for soccer, aims to give clubs who are struggling access to their future earnings. These earnings will be from tournaments like the Champions League, among others. The $7 billion pandemic relief fund for the clubs is needed, especially for those struggling because of the pandemic. While matches are now more regular, and leagues are now accepting live audiences, ticket sales are finally picking up.
And for those who bet on sports, this assures you that the structure of UEFA will try to remain as stable as it can be for the near future. Even big clubs, like Barcelona FC, a favorite of soccer bookies that use sportsbook pay per head services, are in trouble. Barcelona President Joan Laporta said that the club will be losing more than $500 million this year alone.
UEFA and Pandemic Relief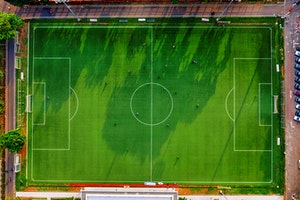 In the relief fund plan, clubs will be able to receive financial support. Payments for this will be coming from future payouts from their participation in UEFA tournaments. The plan is to make these funds available to clubs who participate in the three main annual competitions: The Champions League, Europa League, and the Europa Conference League. There is still no final deal, as negotiations are still ongoing.
Many experts in the pay per head services industry do believe that the soccer industry will eventually recover. But the worse it gets, the more it affects the club's ability to sustain its roster. For instance, even if Barcelona has been poorly mismanaged, the debt that the club is in was a big factor why they could not retain Messi, who grew up in Barcelona. The star player is now in Paris Saint-Germain, one of the few clubs who could afford him.