Betting the Super Bowl at online sportsbooks is your recipe for fun and profitability.
Key Points
Online sportsbooks are extremely convenient for bettors looking to wager on this year's Super Bowl.
Online sportsbooks offer more betting options, keep bettors' information safe and secure, and can help bettors remain anonymous.
The most-wagered sporting event is back and this time around even more is expected to be bet on Super Bowl LVI. The Super Bowl typically draws billions in betting action from around the world on an annual basis.
With sports betting becoming legal in more states in the US, legal betting numbers will undoubtedly be up compared to last year. Most bets will likely be placed through an online sportsbook.
If you haven't used an online sportsbook to bet on the Super Bowl – or any other sporting event – you should be. Here's why.
Convenience Using an Offshore Book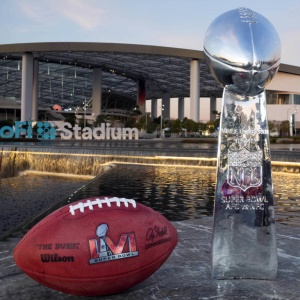 The rise of technology in the sports betting industry has allowed players to place bets from anywhere. You can be at home sitting on your couch enjoying your favorite adult beverage and log into your betting account. At work, at play, wherever. Bets can be placed from anywhere.
You don't have to drive to a physical sportsbook nor meet with a bookie somewhere. Most online sportsbooks have a mobile app that bettors can log into and complete a variety of tasks. They can make deposits, withdrawals, check lines and odds, and much more.
There is simply nothing more convenient for bettors than an online sportsbook.
Betting Options for the Super Bowl
Another advantage of using online sportsbooks to bet on events like the Super Bowl is the sheer number of betting options. The Super Bowl always has a long list of props bets. Online sportsbooks will offer more betting markets than your local bookie. Super Bowl betting offshore is the way to go.
Online sportsbooks are typically located offshore in places like Costa Rica. Taxes are usually lower in those areas as is the amount of government regulation. Since an online sportsbook's overhead is reduced because of lower taxes and less regulation, they are able to pass on the savings to their customers.
Those savings might be in the form of better lines and odds, better bonuses, more markets, and more. Online sportsbooks can simply offer their players more than traditional or local bookies.
Anonymity & the Super Bowl
When you open an account with an online sportsbook, your personal and financial data is safe and secure. Again, the rise in technology has allowed online bookies to go all-in on safety and security. It's the lifeblood of their business.
Many bettors want to remain anonymous for a variety of reasons. Online sportsbooks can do just that. All transactions remain anonymous and bettors really looking to stay off the grid can use cryptocurrencies to stay invisible.
Have you been betting the 2022 Winter Olympics?
Trust Factor
Not only does it make sense to open an account with an online sportsbook to bet on the Super Bowl, but bettors should know that many of these offshore bookies have been in business for decades.
There's no harm in using multiple sportsbooks. That gives you the ability to shop for betting lines and lets you use sportsbook bonuses to your advantage.
You don't last in this business if you're shady. If you don't follow good business practices, you get a reputation and if that reputation fails so does the sportsbook. Look around and you'll find plenty of online sportsbooks with 15 to 20 or more years in the industry.
If you're looking for an online sportsbook to wager on this year's Super Bowl, find one you can trust, offers you plenty of betting options, and keeps your data safe and secure.
Even though the MLB is currently locked out, we're still looking at 2022 World Series futures.