On Sunday, the players on the winning team will earn around $130,000 each as a bonus. Also, several bettors would earn millions if Tampa Bay doesn't lose by more than three points. Several huge Super Bowl bets made headlines before the big event.
According to a sports betting software company, an anonymous player wagered $2.3 million on the Bucs +3.5. The player used the BetMGM app in Nevada. MGM Resorts said that it was the company's biggest wager to date.
It was not only a six-figure wager made on the Super Bowl. Mattress Mack bet $3.46 million on Tampa Bay. The infamous gambler became known for his seven-figure wagers on sports events. Also, MGM received inquiries about other huge bets.
Huge Super Bowl Bets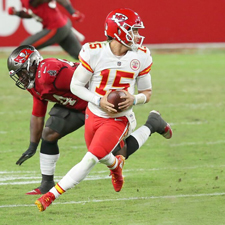 According to sportsbook pay per head reports, the casual player would wager around $20. However, some fans would put thousands of dollars on the Super Bowl. Then there are the high rollers who use a mobile app to place a $2.3 million wager.
In 1995, a player placed a $2.4 million on the San Francisco 49ers. The moneyline odds were 1-to-8 and made $300,000 when the team won. However, it didn't start a trend. Seven-figure wagers remained rare.
On November 29, BetMGM received a $510,000 on Minnesota vs. Carolina regular-season game. The Vikings won that led to a huge payoff for the player. In 2020, the sportsbook operator received five single-game NFL wagers that won at least $500,000.
It is not just NFL games that get huge bets. In 2020, BetMGM paid out at least $500,000 in four college football games. The company also paid at least $250,000 in four college basketball games and three regular-season Major League Baseball games.
If you want to improve the profits for your bookie business, you should know when to limit wagers. Accepting huge bets might ruin your cash flow, mostly if you can't cover the winnings.