Like death and taxes, one thing you can count on in the sports gambling world is the bonus. In a competitive market that is growing by the minute, sportsbooks compete for business by offering all sorts of promotions and incentives.
There are bonuses to attract customers in the door and there are those to keep customers from leaving and going elsewhere. The savvy sports bettor knows how to use these sportsbook bonuses to his advantage.
BOOKIE NEWS: THE REALITY OF AN ENTREPRENEUR
Type of Bonus
First, you have to understand the type of sportsbook bonus that you will be receiving. Bonuses come in many forms, but the most come as free plays and have some strings attached.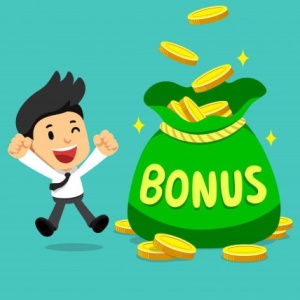 Let's take the most common sportsbook offering, the initial deposit bonus. Sportsbook A will offer you a 100 percent deposit match (up to a certain amount, of course).
You deposit $100 into your new Sportsbook A betting account and you receive a bonus of $100 in free plays. This means you can use the extra $100 to place bets. Free plays typically come with a rollover requirement.
All that means is that you must wager a certain amount before you are able to withdraw your bonus. It makes sense, otherwise bettors would simply cash out their bonus and the sportsbook would go out of business.
If this particular bonus had a 4x rollover, the bettor would have to wager 4 X $200 (the initial deposit and the bonus) or $800 before he would be eligible to cash out.
Some sportsbooks will offer bonuses in the form of cash, but most are free plays. Look for those that have smaller rollover requirements.
Must Read > How to Pick a Sportsbook for Football
Crypto
With the rising use of cryptocurrencies like Bitcoin, many sportsbooks offer crypto-related bonuses. The best bonuses are typically the first deposit bonuses.
Many sportsbooks will offer larger initial deposit bonuses for those that use a digital currency. Keep that in mind when searching for bonuses and promotions.
Multiple Accounts
To take advantage of the sheer number of sportsbook bonuses, you will need to open accounts at multiple sportsbooks. That isn't a problem for most sports bettors. Having accounts at more than one sportsbook allows the bettor to shop for the best lines and odds.
Bettors can also take advantage of the new signup bonuses at these sportsbooks. They tend to be the best bonuses offering bettors loads of cash for free bets. Those free bets can turn into big wins when used correctly.
It's also helpful for bettors to have multiple accounts if they like to specialize. Some sportsbooks are better for NFL bettors, for example. Others may be geared more toward baseball or hockey.
Sports bettors can open accounts at these sportsbooks and take advantage of the signup bonuses as well as any other promotions.
Contests & Other Promos
While the signup bonus is typically the big one, don't forget sportsbooks that offer other promotions and contests. Some sportsbooks will do contests for big events like the Super Bowl or the NCAA men's basketball tournament.
Some of those contests pay out big money. It's worth signing up for an account, taking advantage of the signup bonus, and then keeping the account to play the various contests