Given how exciting soccer news has been the past few weeks, I see renewed interest in soccer betting. For today's Premier League free pick, let's take a look at Burnley as they play at Liverpool Saturday.
Many bookie PPH sportsbooks are busy with premier league wagers, and Liverpool is certainly one of the more popular clubs in the league. Liverpool enjoys a great start to this season with their 3-0 win against Norwich City. The club hopes to repeat their success this weekend.
The Reds will be hosting Burnley in the first part of a 6-match schedule for Saturday. Both clubs want to win and get their three points in this match.
Premier League Free Pick
Game: Burnley at Liverpool
When: 7:30 AM ET, Saturday, August 21, 2021
Where: Anfield, Liverpool
Current Line: Liverpool -520       Totals: 3.5
Kickoff for Saturday's First Match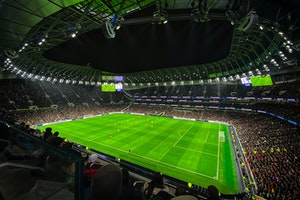 Given that there are a lot of matches in just a day with the Premier League alone, its only practical for bookies to check out sports betting software reviews to see how you can manage all these matches and their wagers easily. Liverpool, a favorite among bettors, has won four out of its five matches, which is another reason why they are a favorite for the upcoming match.
Burnley at Liverpool Free Pick
But will Burnley be able to pull off an upset against Liverpool? Burnley has allowed more than two goals in two out of its last 10 matches. They also have beaten Liverpool earlier this year. However, Liverpool is a favorite- both for bettors and fans for a reason. And this time, I do agree with many. This is Liverpool's match to lose.
Premier League Free Pick: Liverpool