The NBA season will open on October 20, and we will be seeing lines on the opening games soon. Of course, you will be seeing more free basketball betting picks as the season comes closer. For now, in our NBA free pick, we will take a look at one of the season openers, the Bulls @ Pistons.
Of course, as you get more basketball news, the lines might be changing. For now, this is what we have. Even if there are no lines per se, we are looking at what the teams will be bringing in this coming season- particularly that of the Bulls and the Pistons.
NBA Free Pick
Game: Chicago Bulls at Detroit Pistons
When: October 20, 2021
Where: Little Caesars Arena, Detroit, Michigan
Current Line: none yet             Total: none yet
TV Coverage: TBA
Looking at New Talent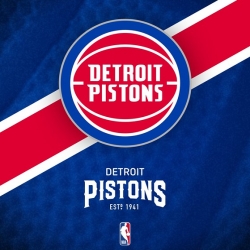 This season, the Detroit Pistons will be seeing one of the youngest teams in the league. Unde the spotlight is Cade Cunningham, who was the number 1 pick in July's draft. This is the first time in decades that the Pistons are including the top draft pick to their roster.
A Slew of New Players
Cunningham is not the only young player that will be seeing a lot of floor time this coming season. You have Jerami Grant, Isaiah Stewart, Saddiq Bey, Killian Hayes, and Saben Lee.
The team will be having quite the brutal intro to the season, with 12 back-to-back games. Following this, we will have three games each in November and February, Two games in January, and only a game each for October, December, March and April. During March, they will have 16 games, which will be the team's busiest.
Bulls at Pistons Free Pick
Given that the Pistons will be seeing more new talent, it will be a bit challenging to find out how they will fare against other teams. While a home game is an advantage, the experience of the bulls may be a better option for now. Again, the numbers will be different as we get closer to October.
NBA Free Pick: TBA for Now
Get the Best Sports Betting Software with Bwager Today!