Football is perhaps the most popular betting sport in the country. If you combine the NFL and NCAA football, the amount of wagers that gambling reports produce are enticing for people to bet more, or be a bookie and be the one taking in bets. Such is the appeal of a good football season. And if you are planning on winning on football betting, then check out our latest in football tutorials.
There are hundreds of games throughout the season. So, if you are betting on football, what are your considerations? Are you specifically after a team? Will you make a selection depending on each game's lineup? What are your plans? While winging it sounds fun, being strategic with your football bets can actually help you win more.
Football Betting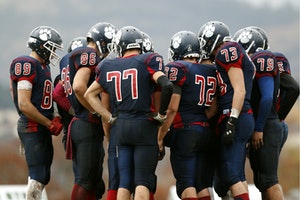 Given that there are a lot of betting opportunities in the NFL, you will have to decide on how you will bet. Usually, players are taught to have a bankroll, or a fund that you set for betting, For instance, if I am a bettor on football and I allot $500 a week for betting, then it means that it would be the maximum I should be spending on wagers each week. If end up using all of the $500 and not win anything, then the week is as good as over. If, however, I win big, I will have to choose.
Again, the choice is completely yours. Do you keep your winnings for that week, or would you like to add it to your bankroll? For those who are quite serious about sports betting, this is a consideration. You can also consider putting in a limit on the amount of wagers you bet- like never exceeding $50 in a single bet. Or, limit yourself to just 3 games each week. At the end of the day, your ability to balance your wagers will tell if you are earning money from football or not.