Those who bet on baseball will be thrilled to see a new venue for the Major League Baseball as the MLB Mexico series will be happening this weekend. This is the first time that the league will be playing in Mexico, with the exception of an exhibition game between the Padres and the Diablos Rojos del Mexico. The series will be played at the Alfredo Harp Helu Stadium in Mexico's capital.
This coming Saturday and Sunday, those in Mexico can watch in person the San Diego Padres and the San Francisco Giants play. As for those who want to make money from betting on the MLB, SportsBettingSolutionAsia.com has what you will need.
MLB Mexico Series: Padres Versus Giants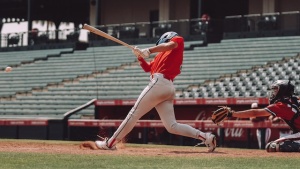 For Saturday's game, The Padres will be the home team. First pitch will be at 6:05 ET, or 4:05 local time. Joe Musgrove will start for the Padres, while Sean Manaea will counter for the Giants. You can check your bookie software for changes in lines before game time starts. Given how popular these teams are, it will not be a surprise if more wagers will be coming in due to the change in venue.
As for Sunday's game, the Padres will again be the home team, and first pitch will be at 4:05 PM ET. The Giants will be featuring Alex Cobb, while the Padres will counter with Yu Darvish. The Padres will be wanting to spruce up their numbers, starting off the first month of baseball a game south of .500. Winning this series could definitely help with that. The Giants are on a similar path, but have been giving better output in the last few games. Keep your bookie software updated as you will surely be getting a lot of action not just for both games, but for this series as well.
Get the Best Bookie Software Only at Price Per Player!