The Indiana gambling handle, specifically its sports betting handle, has been setting and breaking records for the past 5 months. But this streak ends in February, as the betting handle is 21.4% lower than January 2021's handle. Many sports handicapping sites are spouting off a lot of picks for upcoming games, so there is hope that this is just a temporary fluke.
The Indiana sports betting handle for the month of February is at $273.9 million. This is lower than the state's previous month (and highest handle) of $348.2 million. Unfortunately, the betting handle is not just the only declining number in the latest gambling numbers.
The Indiana Gambling Handle and Market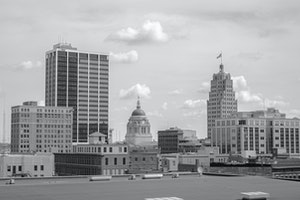 Many gambling software reviews sites are seeing a large number of inquiries on bookie software, so the demand for sports betting is still high. But Indiana seems to be having back luck, as the state's gross revenue is just shy of $17 million. This is lower than the previous month by 42.2%. The hold for the sportsbooks in February is 6.2%, if you compare it with January's 8.4%, so that might explain the slump in revenue.
But those who want to start a gambling website should not lose hope. If you look at the year-on-year data, the numbers for February 2021, is still better than that of February 2020. For instance, the betting handle is higher by 46.3% this year. The taxable adjusted gross revenue is 52.9% higher, and tax collections show a year-on-year increase by 52.9%.
Online sports betting remains popular, with around 90% of all wagers coming from online sportsbooks. Indiana aims to add online casinos to their portfolio. However, recent legislative attempts to do so are unsuccessful. Hopefully, we will see new casino bills in Indiana.After all, iGaming is also very profitable, something that state coffers can earn from as well.