Horse racing is an activity that many people enjoy. It provides thrills and suspense, whether you are a horse racing fanatic or a casual fan. If you don't know anything about betting on races, here's a sportsbook guide to horse racing.
One of the reasons why horse racing is popular is because it is simple to learn. You can place a bet on horse races even if you have no prior knowledge of betting or horse racing. However, we recommend knowing the fundamentals of wagering on horse races before you put money at stake.
Sportsbook Guide to Horse Racing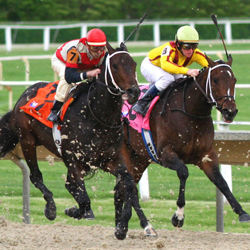 The first thing you need to know is the different ways you can bet on horse races. The most popular wagering types are:
Parimutuel Betting – The payouts of parimutuel betting are determined by the total amount wagered on a race and the number of bettors who predicted the result.
Fixed Odds Betting – According to pay per head sportsbook service providers, fixed odds betting is the most popular type. You place wagers with a sportsbook at specified odds. If you win, the payout is based on the odds. Also, the bookie holds on to the bet amount if you lose.
Exchange Betting – Instead of using a pay per head sportsbook, you can place your wager with other players on an exchange.
Helpful Horse Racing Tips
Before any race, make sure you keep an eye on the horses in the paddock. Watch out for horses that are sweating a lot because it is an indicator of being anxious. However, sweat patches near the kidneys mean the horse is not a hundred percent well. Thus, you should avoid betting on it. You can also read sports handicapping news on horse races to learn about the conditions of the horses. We recommend betting on a horse that's relaxed and alert.
When betting on horse races, make sure you understand the different types of wagers before heading to the racetrack or logging into an online racebook. Also, it is a vital step to avoid getting confused when placing wagering. It can also prevent you from making costly mistakes.