Betting football at offshore sportsbooks is all the action you need this season.
Key Points
– Offshore sportsbooks offer a number of advantages to land-based, "onshore" sportsbooks.
– Sometimes, an offshore sportsbook is the only option for betting football.
Betting Football at Offshore Sportsbooks
When football season rolls around each year, one of the first things bettors should look for is a sportsbook that can meet their needs. Bettors should consider looking offshore as betting football at offshore sportsbooks has its advantages.
The legal changes in the U.S. have opened up over 30 states to legalized sports betting. The sudden rise in popularity has hundreds of thousands of prospective bettors looking for sportsbooks.
Here's why those bettors – and all bettors – should consider going offshore when betting football.
Your Experience
If you had to have open heart surgery or needed the engine rebuilt in your car, where would you go? You most likely are not going to a cardiologist who just finished his residency and is doing his first-even surgery.
It's the same for your car. The 18-year-old new mechanic is not the guy you want rebuilding the engine of your vehicle. It's the same when choosing a sportsbook. When betting football at offshore sportsbooks there's a lot you need to consider.
Offshore sportsbooks have been around for years. When sports betting was not legal in most U.S. states, bettors went offshore to find action. All those years of providing service in the industry adds up. It has allowed offshore books to become the experts.
There is simply no comparison to the much younger land-based U.S. sportsbooks. They may look flashy with many bells and whistles, but when it comes down to it there is simply more value on sportsbooks that have been operating in the industry for decades.
BETTING 101: BETTING FOOTBALL OVER UNDER ODDS
Better Lines & Odds When Betting Football at Offshore Sportsbooks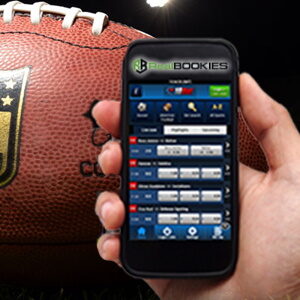 One of the things that sports bettors will learn about offshore sportsbooks is that their pricing is much better than the competition. Ever wonder why there are so many sportsbooks in places like Costa Rica and the Caribbean?
There is much less government regulation and fewer taxes to be paid. Sportsbooks are free to operate and keep more of their earnings. As a result, they are able to pass some of these savings onto their customers in the form of better odds. Football Scores and dictate a lot of where liens start, but when the money starts flowing, lines move quickly.
Take a sportsbook in the United Kingdom (UK). There is a mandatory 15 percent tax for all sportsbooks to be paid to the UK Gambling Commission. Other governments charge exorbitant prices – think $100,000 or more – to cover an application fee to become an official offshore sportsbook.
These costs are passed onto the customer – the bettor, in this case. As a result, sports bettors will find more favorable odds at offshore sportsbooks compared to those land-based operations.
Better Bonuses & Incentives
Another result of less regulation and lower taxes comes in the form of better bonuses and incentives. Sportsbooks compete with each other for customers. The sportsbooks have to come up with unique ways to reel a new customer in. At the same time, they have to devise methods of keeping their current customers in-house.
Because offshore sportsbooks pay less in the form of fees, they can pass on the savings to bettors. There are offshore sportsbooks that offer some pretty hefty sign-on bonuses. Others offer "free money" (usually in the form of free bets) on every single deposit.
Land-based operations are taxed heavily and pay too much in fees to offer these kinds of unique incentives to attract new bettors.
Did you know that smart bettors use multiple sportsbooks?
Betting Football at Offshore Sportsbooks – Tons More Action
Bettors that want to find action on niche sports or find a multitude of props and specials won't find them at the onshore sportsbook. Once again, too much regulation and high overhead costs prevent many of these types of sportsbooks from offering a wide array of bets.
The savvy sports bettor wants a one-stop shop where he can find a huge range of bets across a multitude of sports. He wants to be able to find the big horse racing bets – think Kentucky Derby, for example – as well as wagers on all the major sports plus golf, tennis, NASCAR, and more.
Offshore NFL bookmakers have been doing just that for years. Their betting boards are bigger and their odds are sharper than the average onshore book. Football bettors will find more football wagers when they choose to go offshore. Betting football at offshore sportsbooks is truly all you need. Now all you need are some winning betting strategies.
The Only Option
In a handful of states in the U.S. – Utah is an example – there has been no legislation even proposed to offer legal sports betting. In such cases, there is no choice but to go offshore.
Bettors in these states don't have access to any other type of sportsbook. They are able to reap the benefits of going offshore to find action.
Better bonuses, better odds, a bigger betting board. All of these are available to bettors whose only option is an offshore sportsbook to bet on football.