Winning betting strategies are what every sports bettor is looking for.
Key Points
– Simple betting strategies can be used in any sport to help produce consistent winners.
– Certain sports, such as college football, have betting strategies specific to the sport.
Let's Learn About Winning Betting Strategies
You see your buddies betting on sports every day and they keep winning. Professional bettors are raking in the cash, but for some reason you can't win even the surest thing.
Making money betting on sports is not easy, but it can be done. Like anything, being successful at sports betting takes some time and effort. It also helps to have a plan.
Part of the smarter bettor's plan is using winning betting strategies. Whether you just opened your first account at a sportsbook or you're an experienced sports gambler, you can benefit from some, any, or all of the following winning betting strategies.
MUST READ: BETTING MLB ROAD TEAMS
Manage Your Money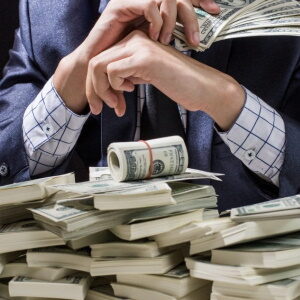 First off, don't gamble with the rent money or your car payment. Set aside X amount of money as your bankroll. Let's say you will have $1,000 to use as your bankroll for an NFL season.
A solid money management strategy is to wager 1 to 5 percent of your bankroll and no more. That means all of your bets will range from $10 to $50.
Even when you are ecstatic about a certain bet and want to lay down a hundo or two, you don't. You stick to the strategy. Your max bet is $50. When you are less confident on a bet, your minimum amount is $10.
One of the worst things you can do as a bettor is to chase your losses by betting more the next time around. Your bankroll will be gone before you know. Stick to a sound money management strategy.
Are you a private bookie and need some help? Watch your bookie business flourish with pay per head.
Do Your Homework
Bettors cannot just blindly bet on games and expect to win. There is some research involved. If a star player is out, for example, that is surely going to have an effect on the outcome of a game.
Look at statistics, find different trends, analyze past games and come up with a sound betting decision. Make sure there is value in a pick before you make it. If there is no value, don't make the bet.
Be careful when live betting. There is a reason why bookmakers have a HUGE array of live betting options. They can be sucker bets and drain your bankroll in a hurry.
Easiest Winning Betting Strategies – Shop for the Best Line
In affecting your bottom line, there may be no strategy better than this one. Shop for the best line.
If you like a bet and can find it at a better price, why not take it? Maybe you like the Red Sox -112. Another top sportsbook has the same moneyline bet at -106. Instead of paying $112 to win $100, you only need to lay out $106.
If you are betting the point spread, just a half-point can make a big difference. If you the Los Angeles Rams -7, it would be a bonus if you were able to find them at -6.5. Now a one-touchdown margin of victory guarantees a win instead of a push.
Over the course of an entire season, shopping for the best lines can make a big difference in both a bettor's winning percentage and his bankroll. Winning sports bettors employ this strategy.
We talked a little more about how to line shop in our last article. Go take a look at offshore sportsbook advantages & benefits.

CFB Strategies
There are strategies that bettors can use when betting certain sports. When betting college football for example, one easy strategy is to bet on coaches that cover the spread.
Despite repeatedly facing double-digit spreads, Nick Saban and Alabama have covered the spread nearly 55 percent of all of Saban's games. On the road, the Crimson Tide is even better.
Saban always has his teams ready to play on the road. Alabama under their head coach covers the spread on the road roughly 60 percent of the time. Mike Gundy at Oklahoma State is another one with a cover percentage between 55 and 60 percent.
If you like to bet on college football, look for coaches that have success against the spread.
Winning MLB Betting Strategies
One strategy to use when betting on baseball is to bet on divisional road underdogs in games with a total of 8.5 or higher. This one strategy can help you win betting on baseball.
MLB teams play the other teams in their division 19 times each season. Playing a team so often leads to some familiarity. Pitchers face the same hitters and get used to each other. This creates an advantage for the underdog.
In games with a high total – 8.5 or higher – there is more variance as both teams are expected to score. Plus, too much emphasis is put on home field advantage. The public tends to lean on home teams.
That's why a good MLB strategy would include searching for divisional road underdogs in games with high totals. MLB road underdogs cover between 55 and 60 percent of the time and they win outright about 44 percent of the time.