The NBA Play-In Tournament is not so unfamiliar to NBA fans and those who know where to bet on sports. This tournament was first tested last year in the 2020 NBA Restart. The season was interrupted by the pandemic, so the league came up with an elimination tournament for teams that are seeded 7-10 in their respective conferences.
Here, these teams will be playing in elimination-style games, and the final winners will enter the postseason. Any sportsbook pay per head business model will anticipate changes in sports events, and bookies have had no problems adjusting to this new tournament. The Play-In Tournament will be from May 18 up to May 21.
NBA Play-In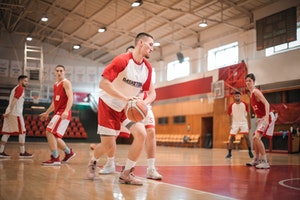 There will be 6 total games over 8 teams, split between conferences. If you look at the rankings, teams that finish 1-6 will automatically enter the playoffs. So the teams joining this leg will be teams 7-10. In Game 1, Team 7 will host Team 8. Winner gets the 7th seed. Loser gets to play again in game 3. In Game 2, Team 9 hosts Team 10. Winner will proceed to game 3, and the losing team will bow out and enter the NBA draft lottery.
For game 3, the team that lost the Team 7 vs Team 8 game will host the other team. The winner will get 8th seed. The losing team will enter the lottery. Basically, you want the teams to get the 7th and 8th highest winning percentages so that they can enter the postseason. If the teams are on the 9th and 10th, they have to win 2 games to get into the postseason. While things are heating up in the NBA, you can learn how to become a legal bookie and start taking some action on professional basketball.