PlayUp announced that it would temporarily shut down its Colorado and New Jersey operations. According to sportsbook PPH solution experts, the NJ Division of Gaming Enforcement revoked PlayUp's sports betting license in the state.
The DGE decided to punish PlayUp after it failed to provide financial details related to its operations in the state. According to sportsbook reviews and news sites, some of the requirements it failed to present include financial info and bank statements.
Although it shut down its website in New Jersey, PlayUp needs to honor existing bets. Also, the operator needs to allow customers to withdraw from their accounts. The regulator states PlayUp can reapply for a sports betting license. However, it needs to comply with New Jersey's rules and regulations.
PlayUp Closed Colorado and New Jersey Operations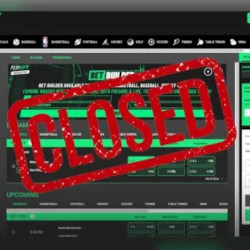 PlayUp, which has only one remaining operating US jurisdiction, Colorado, shut down shortly after New Jersey. The firm contacted the Colorado Division of Gaming and asked for permission to temporarily halt all betting and client deposits on its mobile app and website for maintenance. While PlayUp has not yet announced when its services will be back up, customers may still withdraw cash.
Such news is not encouraging for PlayUp's future in the US. After charges of unlawful betting surfaced, the operator recently withdrew their application for a sports betting license in Ohio. PlayUp Iowa may have been "coming soon," but that promise seems to have faded from the company's website. Another alarming indicator was CEO Daniel Simic's announcement that PlayUp will reduce its US division staff from 40 to 10.
According to the best bookie pay per head provider, the decision to temporarily halt operations in New Jersey and Colorado may spell the end for PlayUp's US growth aspirations. Significant difficulties include its failed NASDAQ listing, $35 million investment from defunct cryptocurrency exchange FTX, and lackluster performance in its native market of Australia. PlayUp must adjust, reorganize its operations, and recover from its string of setbacks as it prepares to leave the US market.